Besides the worsening traffic situation, Filipino road users today also face the issue of safety. This lead the Department of Transportation (DOTr) and its partner agencies to launch a competition called Idea Hack which is happening now until March 18 at the Crowne Plaza Hotel in Ortigas, Quezon City.
The objective behind the Idea Hack contest is to tap the potential of the digital world to help save more lives on the road by streamlining how accident data is gathered and reported. As such, the competition challenges IT professionals, digital media personalities, mobile app developers, social science experts, road safety advocates, and more to form teams and create different strategies to improve road crash data gathering and information reporting.
The contest allows the use of open data (data that can be publicly accessed) so as to provide the teams a head start. These include Grab's OpenTraffic, DOTr's road crash data, jeepney routes, school locations, and more. Entries will be judged according to expected impact, creativity, feasibility, and presentation. The winning team will take home P90,000, while the 2nd- and 3rd-placing teams will be given P60,000 and P30,000, respectively.
In addition, DOTr will also be launching its new platform called DRIVER (Data for Road Incident Visualization Evaluation and Reporting). In a nut shell, DRIVER records road crash incidents nationwide and provides analysis regarding the incidents' effects on economic loss and societal harm, among others. DRIVER is now active and can be accessed by visiting www.roadsafety.gov.ph.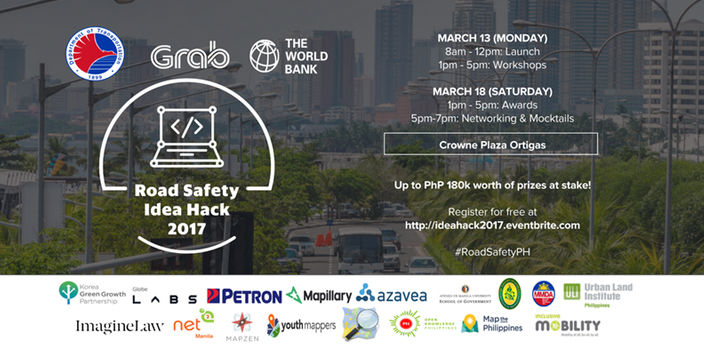 To those registered participant who are not joining the competition, DOTr has put up a number of workshops that center on road safety education, training, and advocacy.
To know more about the Idea Hack, visit https://ideahack2017.eventbrite.com.