New beginnings await the over 1,700 pupils of Brgy. Fort Bonifacio in Taguig as they welcome School Year 2017-2018 in their new school building. Gat. Andres Bonifacio Elementary School (GABES) is the premier beneficiary of the Adopt a School project of Fort Bonifacio Development Foundation, Inc. (FBDFI), the corporate social responsibility arm of Bonifacio Global City.
With the unrelenting support of the BGC community, the local government of Taguig and Brgy. Fort Bonifacio, Department of Education, Department of Public Works and Highways, and Department of Health, FBDFI was able to outfit 20 new classrooms, a faculty room, a guidance and clinic area, as well as a library with facilities and provisions that make learning more conducive for students.
The upgraded facilities are in the newly completed 24-classroom facility of GABES located in Zone 3 Sto. Niño, near the National Nutrition Council. Apart from the basic provisions of tables, chairs, shelves, filing cabinets, sofas, and a bed for the clinic, the BGC community went above and beyond to equip the classrooms with projectors and projector screens for a multimedia approach to learning. The new classrooms are slated to be at par with BGC and one of the world-class public facilities, in sync with Taguig City Mayor Lani Cayetano's plans for the said school.
"We are passionate about education. The children in our surrounding areas should feel that their community cares enough to give them a good education. We're grateful to the BGC community for taking up our challenge and really delivering on their pledges," said Jun San Juan, FBDFI Community Relations Officer.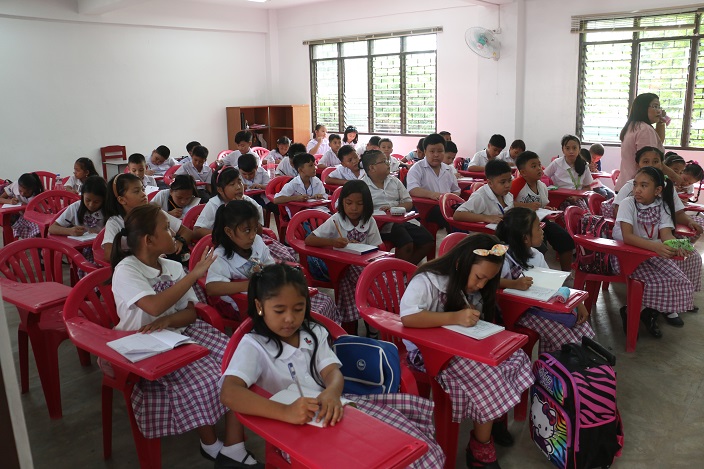 New barangay, new school
Brgy. Fort Bonifacio is a newly created barangay (small administrative division) after being separated from Brgy. Western Bicutan in 2008. It has a population of around 27,000 as of 2016 and is projected to grow to over 30,000 by this year. Since it is a new barangay, the creation of a new school was called for.
Prior to the creation of GABES, students had to travel or walk 5 kilometers a day to attend school in Makati or Pasay. The Adopt a School project is FBDFI's biggest developmental endeavor as of yet. The idea came up after the Foundation saw how difficult it was for the children to concentrate on their studies due to the dire conditions of their makeshift classrooms.
Rodgie Articona, Science VI teacher at GABES shared what he experienced prior to the creation of the new school buildings. "Prior to the buildings, we had our classes in factory buildings converted into temporary classrooms. We only have 13 classrooms to cater 1,700 pupils. Lack of facilities like electric fans, comfort rooms, chairs, and other learning resources made it very hard to teach and unconducive for the children to learn," he said.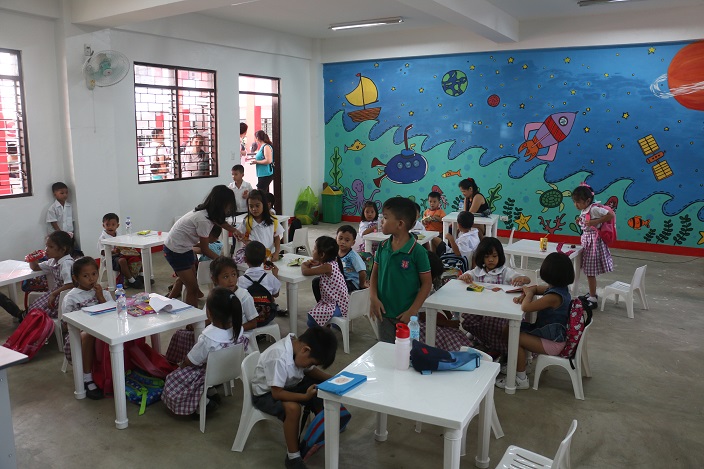 Bayanihan
The BGC community did not hesitate to step in to solve the problem. Among the generous sponsors who made the vision happen were the Aboitiz Group, AyalaLand Premier, Thomson Reuters, Coca-Cola FEMSA, HSBC, Burgos Circle Car Club, Daiichi Properties, The NET Group, Avida, NYK-TDG Friendship Foundation, Inc., AC Technical Services, Inc., OMG Advertising, and the Fort Bonifacio Development Corporation.
A multi-stakeholder undertaking, the project wouldn't have been completed without the assistance of the Department of Education, Department of Public Works and Highways, Department of Health, and the local government of Taguig and Brgy. Fort Bonifacio.
"Gat. Andres Bonifacio Elementary School is eternally grateful to everyone who made this happen for our dear pupils. It is my fervent hope that they will be diligent in their studies and relentless in their pursuit of their dreams. May the BGC community be their inspiration to strive to make the world a better place," said GABES Principal Felix Alviar.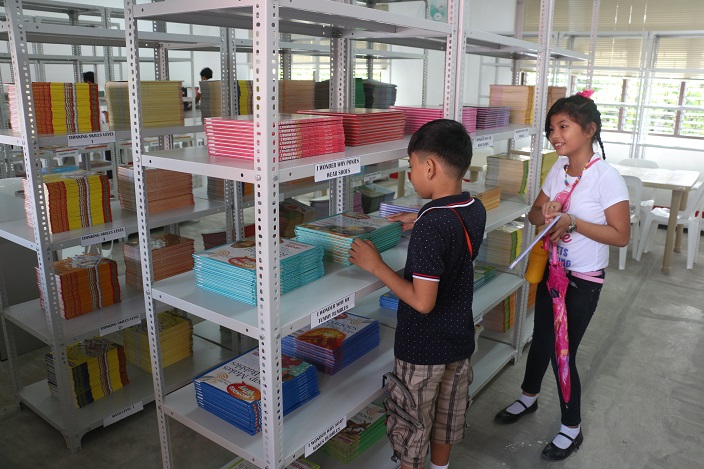 They say it takes a village to raise a child. And a collective effort it is, indeed. The BGC community has proven time and again what people can do when they band together for a common purpose for the greater good. The children of Brgy. Fort Bonifacio are truly lucky to belong to a family that believes that the purpose of life is service of others and that from adversity springs forth hope for new beginnings.
For more information, head on over to the BGC website at www.bgc.com,ph or on Facebook at www.facebook.com/bonifacioglobalcityph.