I often get asked what sort of gadgets I like to keep in my car. Honestly, as much as I live and breathe cars, I'm probably the worst guy to ask because I really don't like clutter. Aside from my Navigation, sound system and reverse camera and stuff––which I already have neatly integrated into my Growl Android head unit––I like everything clean and neat. Which is why the only other thing I usually carry is my Dyson handheld vacuum cleaner. That was until the Fluffy came out.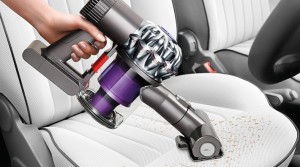 Dyson DC58
See, previous to this, I always had my handheld Dyson car cleaner. Still do. But as we got a second car, not to mention the fact that I jump in and out of so many test vehicles and take them home for a week at a time every month, I upgraded to the Dyson Fluffy, which does everything the car vacuum does, but with the added flexibility of 7 more attachments that allows it to clean the whole house.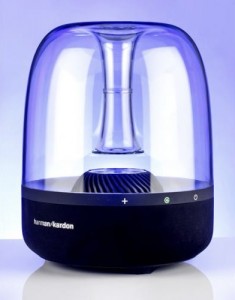 Harman Kardon Aura
I first fell for the Dyson brand purely because of the revolutionary design. I love anything innovative, clever and sleek. And this here is as much a conversation piece as it is an appliance. It reminds me of my Harman Kardon Aura speaker, which always gets as much attention for its design as it does its sound. Whip it out and you're bound to get Storm Trooper or Terminator jokes.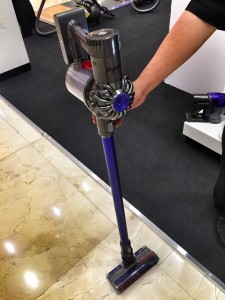 The Dyson Fluffy
They all use a patented digital motor that spins at almost 10 times the speed of an F1 engine and sounds just as exciting (that was a dig at F1 more than a compliment to Dyson) that allows it to get really deep into the fabric or carpets of my car to give it that newly detailed feel each time it gets a once over, which in my case is once a day at least.
The cars get the royal treatment mainly because the whole system is cordless, bagless, and maintenance free. Plus it comes with a docking station so that I can dock and charge it in the garage where it can be used to clean out the cars at a moments notice (no more fumbling around looking for the vacuum, plugging it in etc) and still remain within easy reach for spills around the house or cleaning furniture and the bed.
And that's the best part about the Dyson Fluffy for me. Not necessarily the technology or all the other smarts that went into making it, but that it is quite simply a joy to use. To the point that it doesn't actually feel like work. Much like my job.