Hey, thanks for dropping by. If you've landed here, it must mean you're serious about road safety or just want to stop these buses from getting away with murder. So thanks. Either way, you're awesome already. If you had a like button, I'd click it. In fact, you could even click your own like button and I'd like it.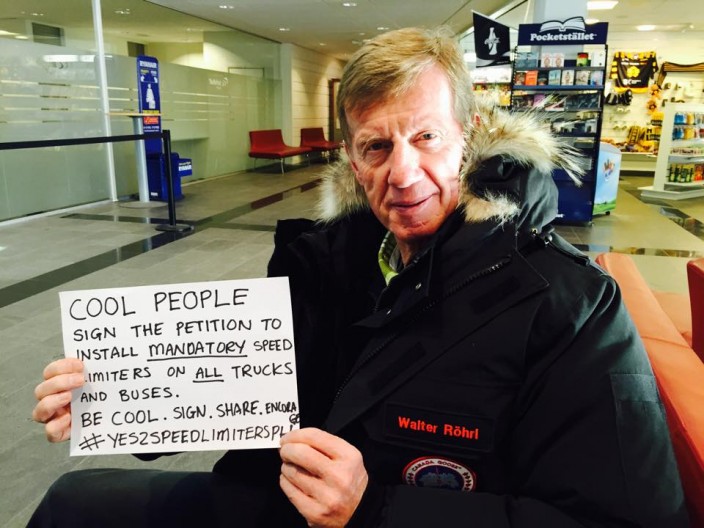 So first the good news. Since the initial ambush on the LTFRB office where I hand delivered about 13,000 printed signatures to the chairman, Senator JV Ejercito filed Senate bill 2110 last Feb 10 to mandate the use of speed limiters on all buses, trucks and PUVs. So far, it has reached its 3rd and final reading in both houses, gone for plenary endorsement, and is now in the waiting room of a bicameral meeting to consolidate both versions. Pause for applause. It's a big step forward, but we still need your help.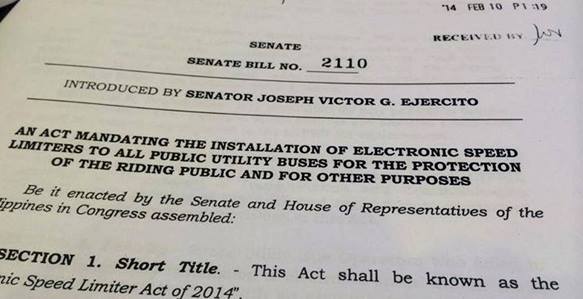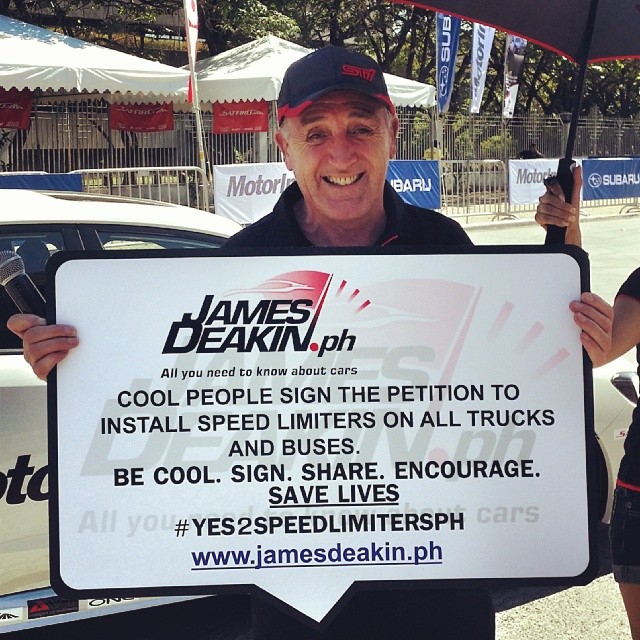 Filing a bill, having it read in both houses and getting it passed into law are two completely different things. Especially in the Philippines, where it could take years, decades, centuries or end up dying a natural death just like many other worthwhile laws.
This I'm told can can be different if the President himself deems it urgent. We need to get his attention. Because if we are at all serious about road safety, let's pile on the pressure by sharing this again and again until that happens. It can be done. Believe it. If we could topple a dictatorship before the invention of SMS and social media, this is kid's stuff.
So here's how you can help.
If you've already signed the petition, then you're officially awesome. Now all you need to do is just share this with like-minded people. If you haven't signed the petition, I take my first sentence back. Kidding, there's a link at the bottom for second chancers to become awesome, too. Do it. I'm watching. Now share it.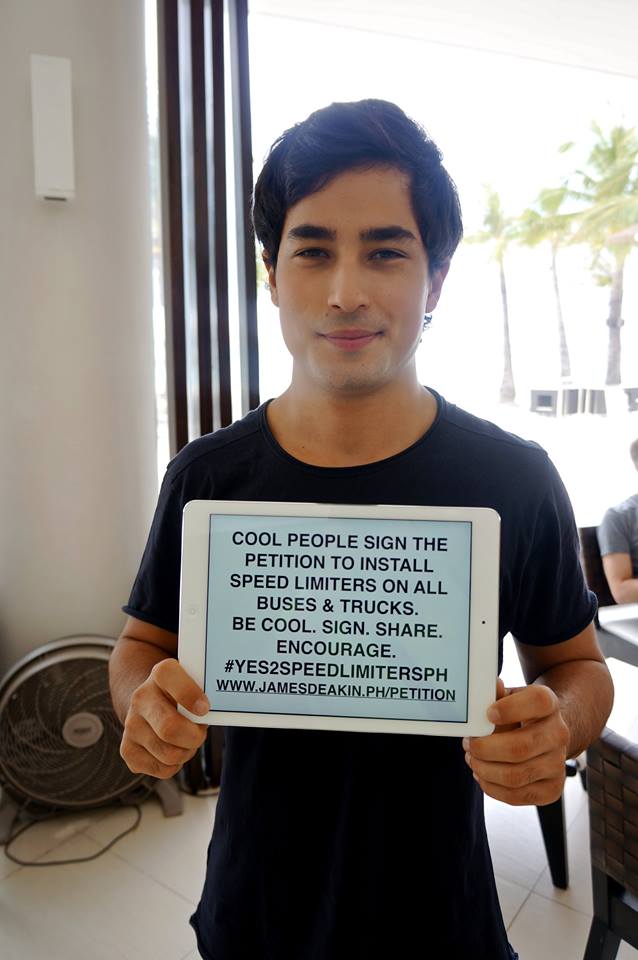 You can also use the hashtag #yestospeedlimitersph every time you post something. Yes, even on selfies. In fact, it even neutralises the judgement from your less attractive friends because you're doing it for a good cause. And now makes it a helphy. Which is both helpful and healthy.
It may sound small. But together, these 'small' things have managed to gather over 13,000 signatures in a month, forcing the LTFRB take action and getting a bill filed. Let's not slow down now. I'm told that the LTFRB are on the brink of making an announcement to make it mandatory for all buses to install them. But that is an administrative ruling that is only as good as the term of the chairman behind it. And when he is replaced, we could be back to square one––which is why we need a law to back that up.
So who wants to be a part of change? Make your mom proud and sign up and be counted. Because if we give up now, the next accident is no longer just the fault of the driver, but also the fault of the people who failed to stand up when they had the chance, because as another cool dude said, all it takes for evil to triumph is for good men (includes you gals) to sit back and do nothing.
Who is in? Click here: I AM AWESOME
UPDATE: Senator JV Ejercito takes it up until its third and final reading in the Senate.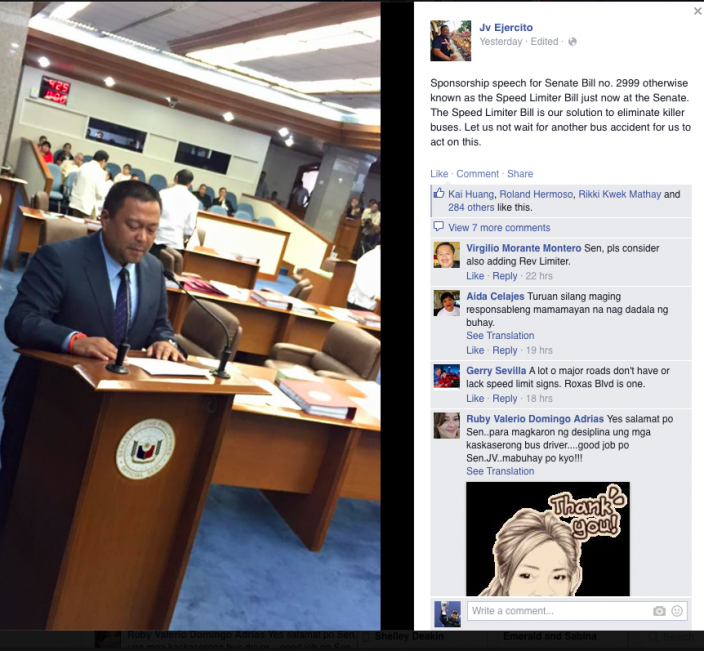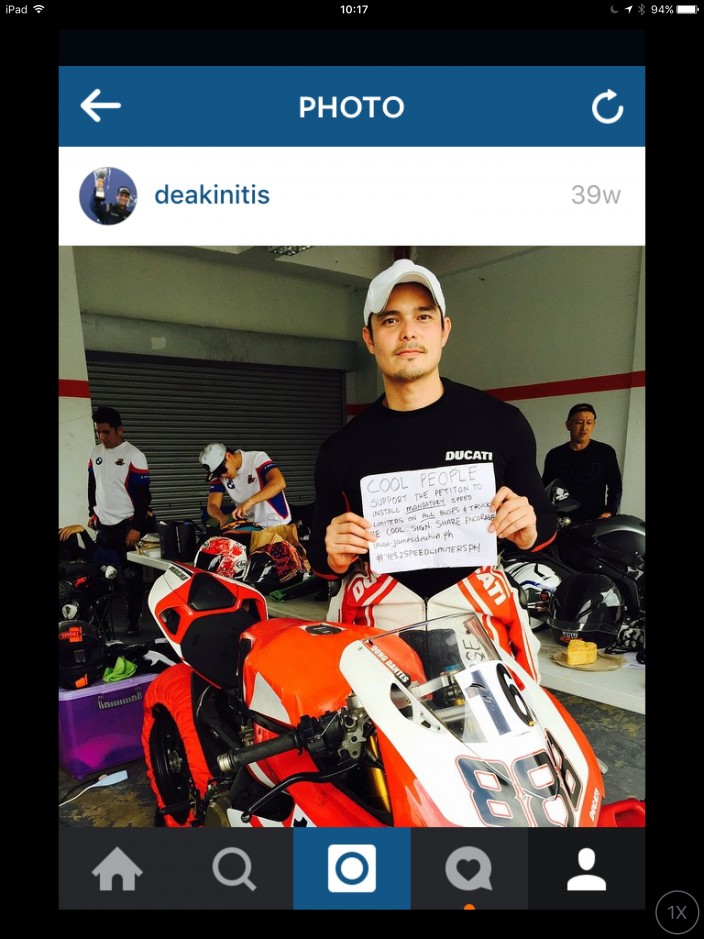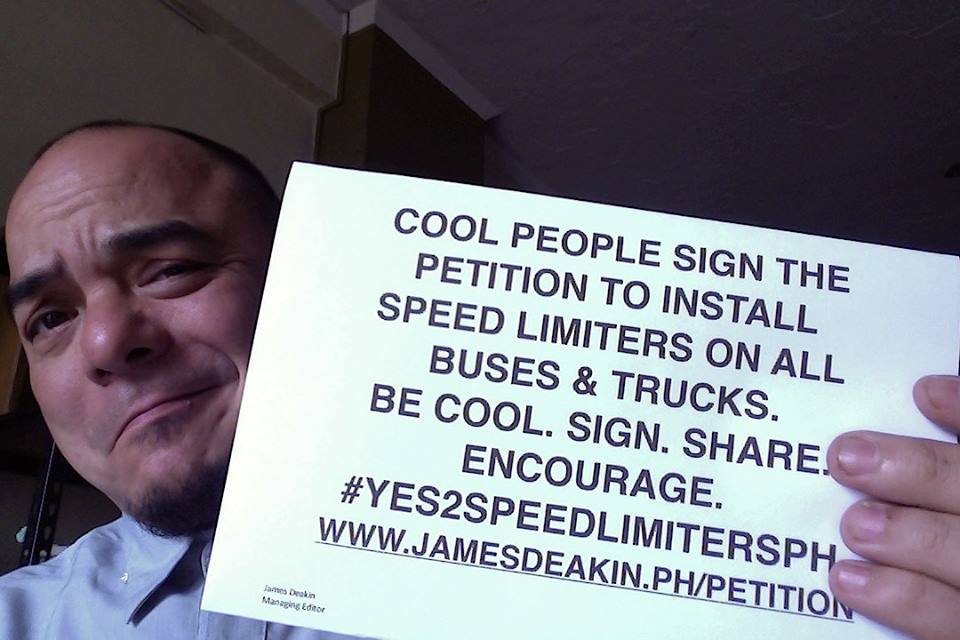 These people agree that we should have mandatory speed limiters on all buses and trucks. Join them as we take the campaign to the next level. Hold up a similar sign, have your picture taken, and then post it on your social media of choice with the hashtag #yes2speedlimitersph and tag me on @jdeakin72 or post it on my Facebook wall. I'll take care of the rest.
For the shy ones out there, think of it as your generous donation to road safety. Let's turn each signature into a face. The face of someone's son, daughter, mother, lolo, lola, tito, tita, brother, sister...you get the message. We want to humanise it.
We're almost there. We just need one last big push. Change starts here. And now.
As we like to say here in the Philippines, "Come, let's join us!"